Searching for Oklahoma Land Records for Probate, Quiet Title or Research? Need to find deeds for parent, grandparent or others? Generally, you can search by name and legal description. This is informational only. We do not guarantee or verify the information provided by linked pages.
Deed, Mortgage, Lease, and other Records:
Find the county name below and click to search. Use keep in mind that may counties do not have all of their records online.
All Counties Have Some Online Search Capabilities
How to Search for All Oklahoma Counties with One Search:
Unfortunately, Oklahoma does not have a central repository for searching for deeds. Many counties records can be search no or low cost. Most will charge a modest fee to print or view a document. Caddo County offers no online search capabilities.

Want to search statewide? Sixty-five counties are available through OkCountyRecords and it is possible to do a remedial name search through that link. Twelve counties listed below must be searched individually:
Caddo County —Search
Canadian County– Search
Cleveland County Clerk Search
Creek County– Search
Garfield County, Search
Oklahoma County-Search
Payne County —Search
Pottawatomie County– Search
Rogers County Clerk—Search
Tulsa County Clerk Subscription based  or Free Pre-Statehood to 1923

Wagoner County —Search
Woods, Search
Searching for Probate and Civil Cases:
Oklahoma has a method to search statewide. However, some counties have limited databases that may not show all cases.
---
OIL and GAS Records Oklahoma Corporation Commission
Oklahoma Well Data Data Base, Search by Well name, Location, Legal Etc. Also Here
Tax Commission Production Records
---
Administrative Oklahoma Corporation Court Filing
Search by Legal, Case Number, Order Number, Etc.
Unclaimed Property Search
Nationwide Unclaimed Property Links
Other Online Tools
Find County by Legal Description
Enter Legal Description to View on Google Earth
Bureau of Land Management Survey Search
Documentary Stamp Tax Calculator
AcreValue Website, Records of acreage sales by legal
Section Layout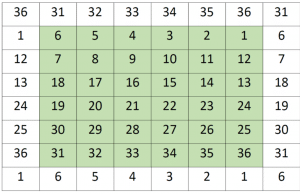 Where to file deeds and land records in Oklahoma
Always call to verify addresses as they do change. It is also a good idea to verify the cost for filing various items.
Adair
PO Box 169
Stilwell, OK 74960
918 696-7198
Alfalfa
300 South Grand Avenue;
Cherokee, OK 73728
(580) 596-3158
Atoka
200 East Court Street Suite 201
Atoka, OK 74525
(580) 889-5157
Beaver
PO Box 338
Beaver, OK 73932
(580) 625-3141
Beckham
PO Box 428
Sayre, OK 73662
(580) 625-3141
Blaine
PO Box 138
Watonga, OK 73772
(580) 623-5890
Bryan
PO Box 1789
Durant, OK 74701
(580) 924-2202
Caddo
PO Box 68
Anadarko, OK 73005
(405) 247 – 6609
Canadian
PO Box 458
El Reno, OK 73036
(405) 295-6130
Carter
PO Box 1236
Ardmore, OK 73402
((918) 456-3171
Cherokee
213 West Delaware Street, Room 200
Tahlequah, OK 74464
(918) 456-3171
Choctaw
300 East Duke Street
Hugo, OK 74743
(580) 326-3778
Cimarron
PO Box 145
Boise City, OK 73933
(580) 544-2251
Cleveland
201 South Jones, Suite 210
Norman, OK 73069
(405) 366-0240
Coal
4 North Main, Suite 9
Coalgate, OK 74538
(580) 927-2103
Comanche
315 SW 5th Street, Rm 304
Lawton, OK 73501
(580) 355-5214
Cotton
301 North Broadway, 3rd Floor
Walters, OK 73572
(580) 875-3026
Craig
PO Box 397
Vinita, OK 74301
(918) 256-2507
Creek
317 E Lee Ave, Suite 100
Sapulpa, OK 74006
918-224-4084
Custer
PO Box 300
Arapaho, OK 73620
(580) 323-1221
Delaware
327 South 5th St
Jay, OK 74346
(918) 253-4520
Dewey
PO Box 368
Taloga, OK 73667
(918) 253-4520
Ellis
PO Box 197
Arnett, OK 73832
(580) 328-5361
Garfield
PO Box 1664
Enid, OK 73702
(580) 885-7301
Garvin
201 West Grant St, 2nd floor,
Pauls Valley, OK 73075
(405) 238-2772
Grady
Assessor
PO Box 1009
Chickasha, OK 73023
(405) 238-2772
Grant
112 E. Guthrie
Medford, OK 73759
(580) 395-2274
Greer
PO Box 207
'Mangum, OK 73554
(580) 782-3664
Harmon
114 West Hollis Street
Hollis, OK 73550
(580) 688-3658
Harper
PO Box 369
Buffalo, OK 73834
(580) 735-2012
Haskell
105 SE 3rd Unit C
Stigler, OK 74462
(918) 967-2884
Hughes
200 North Broadway, Suite 5
Holdenville, OK 74848
(405) 379-5487
Jackson
PO Box 515
Altus, OK 73522
(580) 482-4070
Jefferson
220 North Main Street, Room 103
Waurika, OK 73573
(580) 228-2029
Johnston
403 West Main, Suite 101
Tishomingo, OK 73460
(580) 371-3184
Kay
PO Box 450
Newkirk, OK 74647
(580) 362-2537
Kingfisher
101 South Main Street, Room 3
Kingfisher, OK 73750
(405) 375-3887
Kiowa
PO Box 73
Hobart, OK 73651
(580) 726-5286
Latimer
109 North Central Street, Room 103
Wilburton, OK 74578
(918) 465-4002
Le Flore
PO Box 218
Poteau, OK 74953
(918) 647-5738
Lincoln
PO Box 126
Chandler, OK 74834
(405) 258-1264
Logan
Assessor
301 East Harrison, Room 102
Guthrie, OK 73044
(405) 282-0266
Love
405 W. Main, Ste. 203
Marietta, OK 73448
(580) 276-3059
Major
PO Box 379
Fairview, OK 73737
(580) 227-4732
Marshall
219 Plaza
Madill, OK 73446
(580) 795-3220
Mayes
One Court Place, Suite 120
Pryor, OK 74361
(918) 825-2426
McClain
PO Box 629
Purcell, OK 73080
(405) 527-3360
McCurtain
PO Box 1078
Idabel, OK 74745
(580) 286-2370
McIntosh
PO Box 110
Eufaula, OK 74432
(918) 689-2741
Murray
PO Box 442
Sulphur, OK 73086
(580) 622-3920
Muskogee
PO Box 1008
Muskogee, OK 74402
(918) 682-7781
Noble
300 Courthouse Drive – #11
Perry, OK 73077
(580) 336-2141
Nowata
229 North Maple Street
Nowata, OK 74048
(918) 273-2480
Okfuskee
PO Box 108
Okemah, OK 74859
(918) 623-1724
Oklahoma
Assessor
320 Robert South Kerr, Room 203
Oklahoma City, OK 73102
405-713-1540
Okmulgee
PO Box 904
Okmulgee, OK 74447
(918) 756-0788
Osage
PO Box 87
Pawhuska, OK 74056
(918) 287-3136
Ottawa
102 East Central Avenue, Suite 103
Miami, OK 74354
(918) 542-3332
Pawnee
500 Harrison Street, Room 202
Pawnee, OK 74058
(918) 762-2732
Payne
315 West 6th Street, Suite 202
Stillwater, OK 74074
(405) 747-8310
Pittsburg
PO Box 3304
McAlester, OK 74502
(918) 423-6865
Pontotoc
301 S. Broadway
Ada, OK 74820
(918) 423-6865
Pottawatomie
325 North Broadway
Shawnee, OK 74802
(405)273-8222
Pushmataha
302 Southwest B Street
Antlers, OK 74523
(580) 298-3626
Roger Mills
PO Box 708
Cheyenne, OK 73628
(580) 497-3395
Rogers
200 S. Lynn Riggs Blvd.
Claremore, OK 74017
(918) 923-4796
Seminole
PO Box 1180
Wewoka, OK 74884
(405) 257-2501
Sequoyah
120 East Chickasaw Street
Sallisaw, OK 74955
(918) 775-4516
Stephens
101 South 11th Street, Suite 203
Duncan, OK 73533
(580) 255-0977
Texas
PO Box 197
Guymon, OK 73942
(580) 338-3233
Tillman
PO Box 992
Frederick, OK 73542
(580) 335-3421
Tulsa
500 South Denver, 2nd Floor
Tulsa, OK 74103
918-596-5801
Wagoner
PO Box 156
Wagoner, OK 74477
918-485-2216
Washington
420 South Johnstone, Suite 100
Bartlesville, OK 74003
(918) 337-2840
Washita
PO Box 380
Cordell, OK 73632
(580) 832-3548
Woods
PO Box 386
Alva, OK 73717
(580) 327-0942
Woodward
1600 Main Street, Suite 8
Woodward, OK 73801
580-256-3625