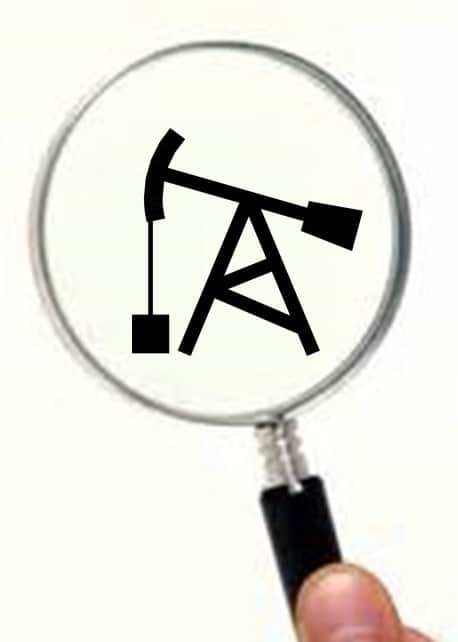 Owners of mineral interests often want to determine who is producing the oil and gas from a well on their property. This is so they know who is responsible for paying their royalties. Once this is known, contact can be made to get paid.
Check to See Who Should be Paying Oil and Gas Royalties?
This post is to assist you in finding operators on specific pieces of property. With this information you can determine who is responsible for payment of your share of the royalties.
Identify Operators on Your Land
For this step you will need to know the abbreviated legal description of the property. For example, your description may look like this:
Northeast Quarter of the Southwest Quarter (NE/4 SW/4) of Section 25, Township 10 North, Range 5 West, Grady County, Oklahoma.
However all you will need is this information:
Section 25, Township 10 North, Range 5 West
Next, go to the Oklahoma tax Commission page to lookup production here: Click here Check the Search by Legal button and enter the Section, Township and Range. You may also list the quarter section where the property is located. However leaving it blank is a good place to start.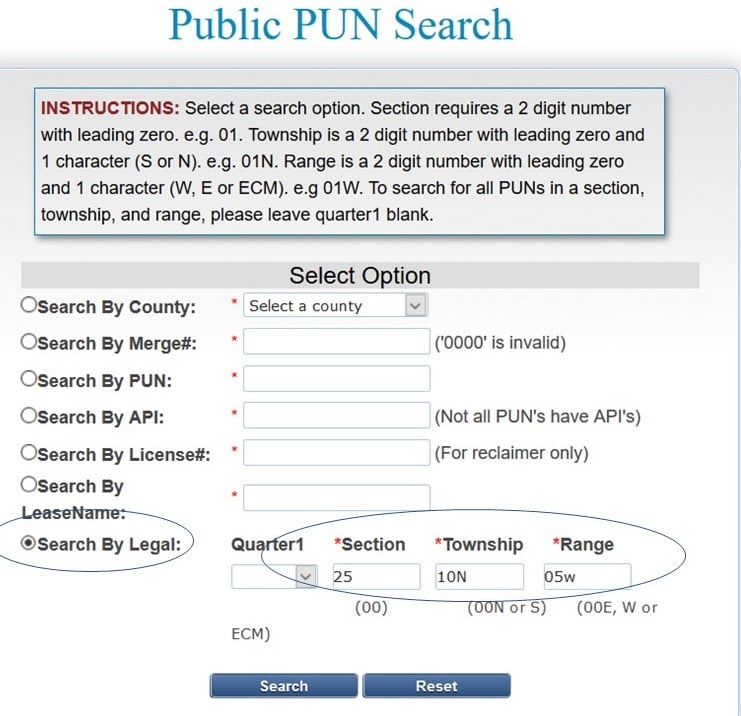 You will have a result page that should look like this: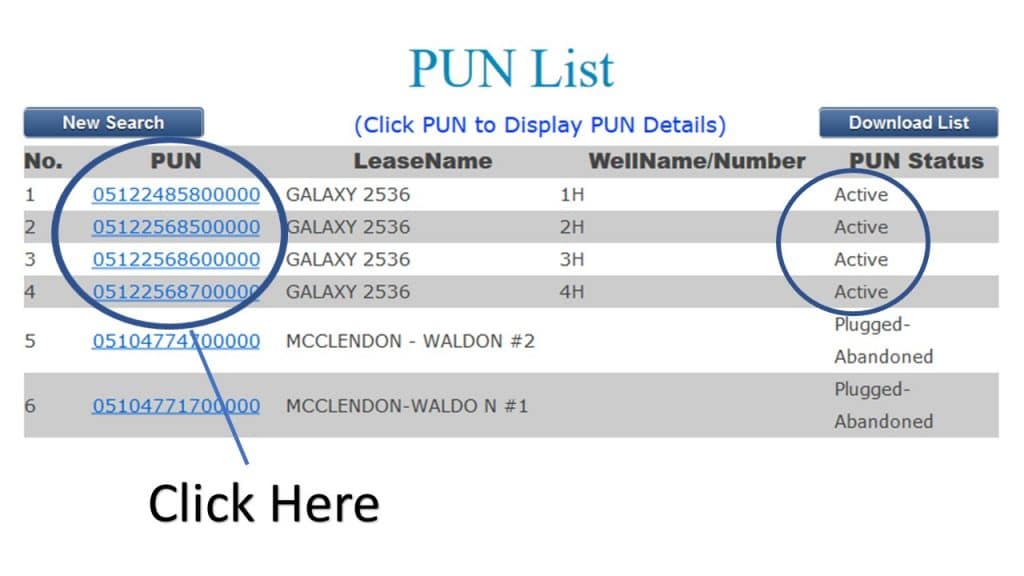 You will effeminately want to review the active leases. Choose Production History to see if there is recent activity.
Which Company Should be Paying My Royalties?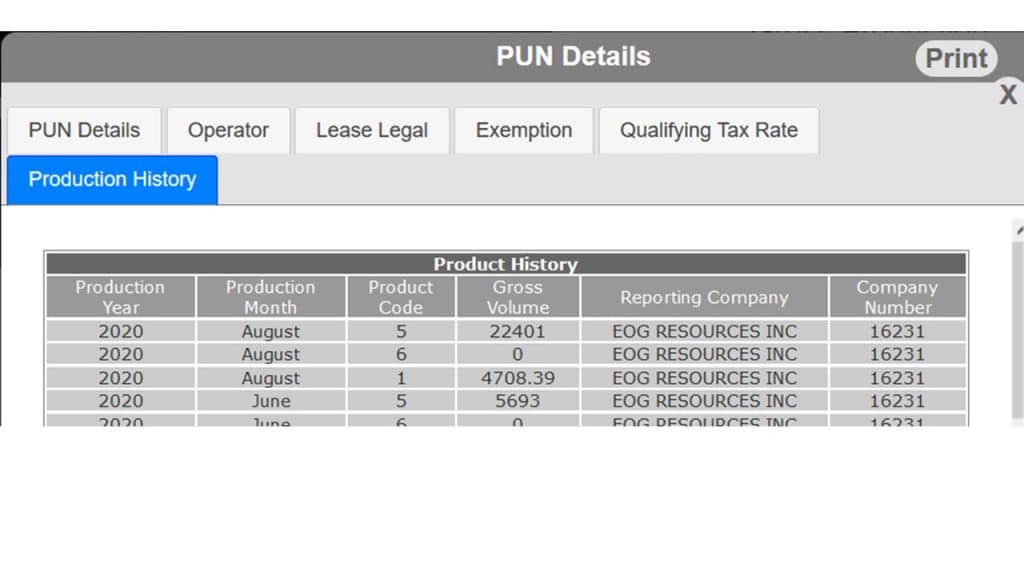 This shows activity so it appears to be an active well with EOG Resources as the reporting company. This is also likely the company responsible for paying royalties. There may one reporting company for oil and a different one for gas.
Search the name of the company, in this example "EOG Resources Owner Relations" using your browser's search engine. You should quickly discover how to contact the company about your interest.
You may also click the operator tab to determine who is operating the well.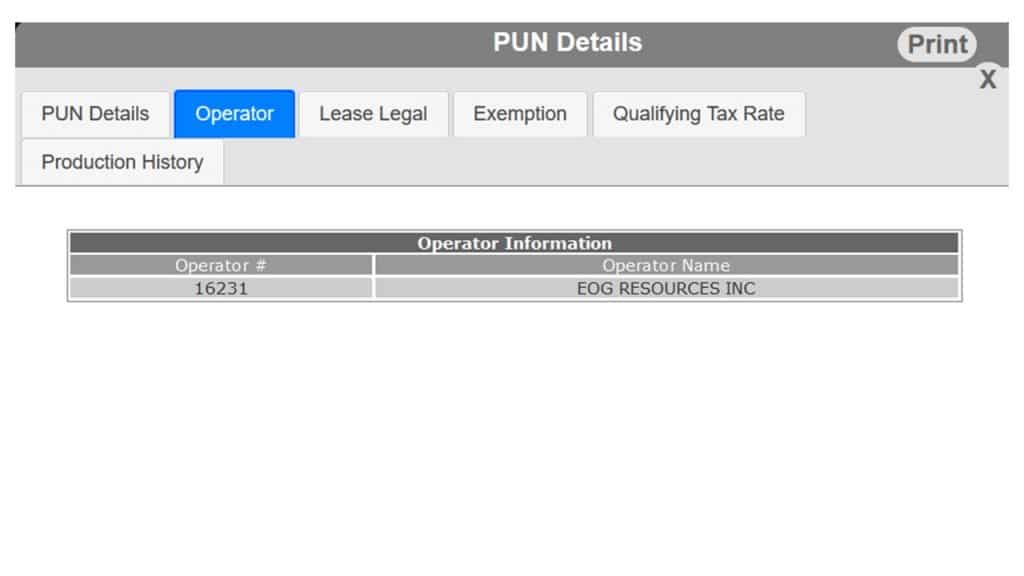 To lookup the operator contact information click here: Operator Directory This is a large searchable PDF file. Probably best viewed on computer.